Tegsedi and Onpattro May Ably Treat FAP, But Are Overpriced, ICER Reports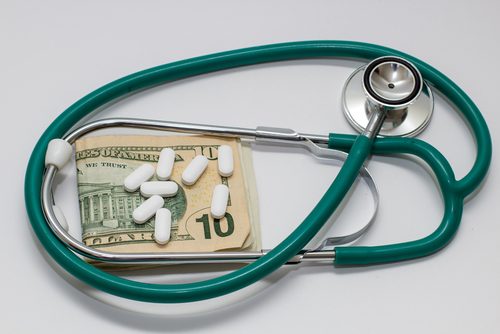 Prices for Tegsedi (inotersen) and Onpattro (patisiran) far exceed  thresholds for cost-effectiveness, despite their likely health benefits to people with hereditary transthyretin amyloidosis (hATTR) and their families, a report by a nonprofit group that analyzes U.S. treatment costs states.
It recommended that the pharmaceutical companies marketing these decidedly "innovative treatments" — Akcea Therapeutics for Tegsedi and Alnylam Pharmaceuticals for Onpattro — lower them to "a level that aligns fairly with the added benefits for patients."
The Institute for Clinical and Economic Review (ICER) released its Final Evidence Report, "Inotersen and Patisiran for Hereditary Transthyretin Amyloidosis: Effectiveness and Value," reviewing the overall impact and cost-effectiveness of these two new therapies for hATTR, also known as familial amyloid polyneuropathy (FAP).
Onpattro was assumed by the group to cost $345,000 annually, based on reported net price estimates; a similar estimated net price was assigned to newly approved Tegsedi.
"Available data on clinical effectiveness suggest that these therapies offer important advancements for patients with hATTR amyloidosis," Dan Ollendorf, ICER's chief scientific officer, said in a press release. "However, the announced price of patisiran, even taking into account expected discounts, far exceeds commonly cited cost-effectiveness thresholds."
ICER's report reflects the views of patient groups, clinicians, drug manufacturers, and other stakeholders who had the opportunity to comment on the subject over a four-week period. It also passed through the scrutiny of the Midwest Comparative Effectiveness Public Advisory Council (Midwest CEPAC), one of ICER's three independent evidence appraisal committees.
The report covered clinical trial evidence demonstrating the therapies' efficacy, as well as the public comments on their impact to patients and their families and caregivers in managing the disease and maintaining a quality life.
Tegsedi belongs to the group of antisense therapies that was designed to prevent the production of faulty TTR protein that characterizes hATTR by inhibiting its messenger RNA (mRNA) encoding sequence. It was initially developed by Ionis Pharmaceuticals and acquired by Akcea in March 2018.
Tegsedi was approved  by the U.S. Food and Drug Administration (FDA) earlier this month, and by the European Medicines Agency (EMA) in July.
Onpattro, also an RNA interference therapy, was developed by Alnylam. It was approved by the FDA in August 2018, and it is under review by the European Commission.
No clinical trials comparing the two therapies have been performed, so reviewers could not directly compare their respective benefits. Still, based on the analysis of data available, they reported that both therapies provide valuable health benefits to patients compared to standard of care, by slowing disease progression in the case of Tegsedi and by easing neuropathy and its symptoms in the case of Onpattro.
Despite slight differences in the two therapies, most reviewers agreed they have a novel mechanism of action that may be successfully treat patients who failed to benefit using other medications. They also agreed these therapies can have a much broader impact, reducing a caregiver's or family's care burden, and helping patients to be more functional and gainfully employed.
Still, the long-term effects of both Tegsedi and Onpattro are not certain.
Clinical trials assessed their safety and efficacy over shorter periods of time, and the magnitude or durability of these treatments over the long term remain unclear, council members stated.
"Unfortunately, the pricing vastly exceeds a level commensurate with our best estimates of the treatments' ability to improve patients' lives, and is likely to cause financial toxicity for patients and ultimately reduce access," Steven D. Pearson, MD, president of ICER, said in a separate press release.
Economic analyses assessing the long-term cost-effectiveness of Onpattro compared to best available supportive care reported this therapy will have a yearly net price of $345,000, which far exceeds the commonly accepted thresholds of $50,000-$150,000 per quality-adjusted life year. "We assumed the same level for inotersen [Tegsedi] in the absence of a published price," the final report states.
A discount of 90% to 95% would be needed to bring Onpattro to a "value-based benchmark price," lowering its annual cost between $24,700 and $46,488 per year, and a discount of 94% to 97% would do the same for Tegsedi, lowering its yearly price to between $15,275 and $25,379, the report states.
Value-based benchmark price is defined by ICER as the price range that "would achieve incremental cost-effectiveness ratios between $100,000 and $150,000 per QALY [quality adjusted life year] gained."
"Insurers crafting coverage policy to help maintain affordability of health insurance for all patients now and in the future should consider the treatments' broader benefits to patients, caregivers, and society," Pearson said.
ICER's report makes several key policy recommendations on these targeted therapies.
While manufacturers should reduce the prices so they align fairly with the added benefits for patients, insurers and other payers should develop criteria, prior to regulatory approval, that helps to ensure prudent use of these treatments given a lack of long-term safety and efficacy data.
Patient associations "that have a leading role in funding, organizing, and promoting innovative research on new treatments should demand commitments from manufacturers for reasonable value-based pricing of the products patients helped bring to the market," it added.
"Currently there are patients that are trying to submit their medication to their insurance and each infusion will be billed at $38,000 per infusion. Many patients will need to pay 20% of that cost through their insurance 18 times per year, not financially possible," Dawn Meyers, a patient advocate, said in the report's public comments section. "The insurance market and Alnylam need to negotiate better price breaks for the patients."
She added that patient assistance programs are not sufficient, because "some patients are being declined due to income ineligibility."
Meyers concluded: "These therapies have provided hope and real disease efficacy. Though they should have a chance to help all hATTR patients, not just those that can afford it."
Spencer Guthrie, vice president of Global TTR Strategy at Akcea, said he and others had "serious concerns about the current evidence report." Specifically, Guthrie said that "several experts in amyloidosis treatment as well as patients have pointed out serious inaccuracies with the rating of clinical effectiveness of inotersen in public comments."
The report recommended that future research studies also evaluate potential therapies for their long-term safety and their impact on neurological function and cardiac outcomes in hATTR patients.