FDA agrees to review eplontersen as potential FAP therapy
Approval decision, supported by Phase 3 trial findings, expected in December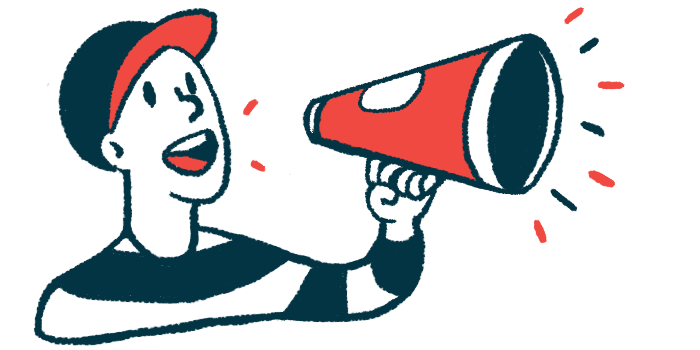 The U.S. Food and Drug Administration (FDA) has agreed to review an application from Ionis Pharmaceuticals seeking approval of eplontersen in treating familial amyloid polyneuropathy (FAP).
The agency is expected to announce its decision by Dec. 22, according to Ionis, which is co-developing eplontersen alongside AstraZeneca in the U.S. AstraZeneca will be responsible for therapy development and commercialization outside the U.S., except in Latin America.
"We are excited by today's FDA acceptance of our [new drug application] filing as it brings Ionis and our partner, AstraZeneca, one step closer to making eplontersen available to patients" with FAP, Eugene Schneider, MD, executive vice president and chief clinical development officer of Ionis, said in a company press release.
The therapy previously was designated an orphan drug by the FDA. The status is mean to accelerate its development by providing companies with regulatory support and financial incentives, most notably a seven-year period of market exclusivity if approved.
Eplontersen aims to prevent toxic buildup of the transthyretin protein
FAP, also called hereditary transthyretin-mediated amyloid polyneuropathy (ATTRv-PN), is a disease caused by mutations in the TTR gene. As a consequence of these mutations, the transthyretin protein forms toxic clumps in the body's tissues, especially in peripheral nerves — those found outside the brain and spinal cord — leading to FAP symptoms.
Eplontersen is an RNA-targeting therapy designed to reduce production of the transthyretin protein, thus preventing the formation of toxic protein aggregates. While working in a similar manner to Ionis' approved FAP therapy Tegsedi (inotersen), eplontersen was modified so more of the therapy can get into liver cells, where most transthyretin is made.
The regulatory application is supported by interim data from a Phase 3 clinical trial, called NEURO-TTRansform (NCT04136184), which enrolled 168 adults with FAP, ages 18–82, at sites in more than a dozen countries.
Participants' average age was 52.8 years, 69% were male, and 78% were white. Just over half (53%) had begun experiencing symptoms before age 50, and the average time from diagnosis of FAP to starting in the trial was about four years, study researchers reported.
Most (79.2%) of the patients had stage 1 disease, meaning they had some symptoms but were able to walk without trouble. The other 20.8% had stage 2 disease, meaning they had some walking difficulties but could still walk with assistance.
Participants were randomly assigned to either eplontersen every four weeks or Tegsedi once a week for 34 weeks (about eight months). At week 35, patients on Tegsedi were switched to eplontersen for the trial's remaining 31 weeks, about seven months. Both therapies are administered through under-the-skin injections.
NEURO-TTRansform's main goal is to assess changes in blood TTR levels, nerve damage progression, and quality of life. The results will be compared with those of the placebo group from a previous Phase 2/3 trial (NCT01737398) that tested Tegsedi against a placebo in adults with FAP.
Findings from a preplanned interim analysis at 35 weeks showed that treatment with eplontersen led to a significant, 81.2% drop in blood transthyretin levels relative to study's start.
"Significant reductions in [transthyretin] protein levels were observed during the NEURO-TTRansform 35-week interim analysis," Schneider said.
Compared with data from the external placebo group, eplontersen significantly slowed the rate of disease progression as measured by the modified Neuropathy Impairment Score +7, and significantly improved quality of life as assessed by the Norfolk Quality of Life Questionnaire-Diabetic Neuropathy.
The therapy also was generally found to be safe and well tolerated.
"Overall, the interim analysis demonstrated eplontersen has the potential to make a positive impact on disease progression and improve quality of life in a substantial number of patients," Schneider said.
Eplontersen also is being assessed as a potential treatment for ATTR amyloidosis with cardiomyopathy — a FAP-related disorder where toxic transthyretin clumps damage heart muscle — in a Phase 3 trial called CARDIO-TTRansform (NCT04136171). This global, placebo-controlled study is enrolling up to 1,400 eligible patients at 170 sites worldwide; contact and site information is available.