Sudoscan Test of Sweat Gland Function May Improve FAP Diagnosis, Study Says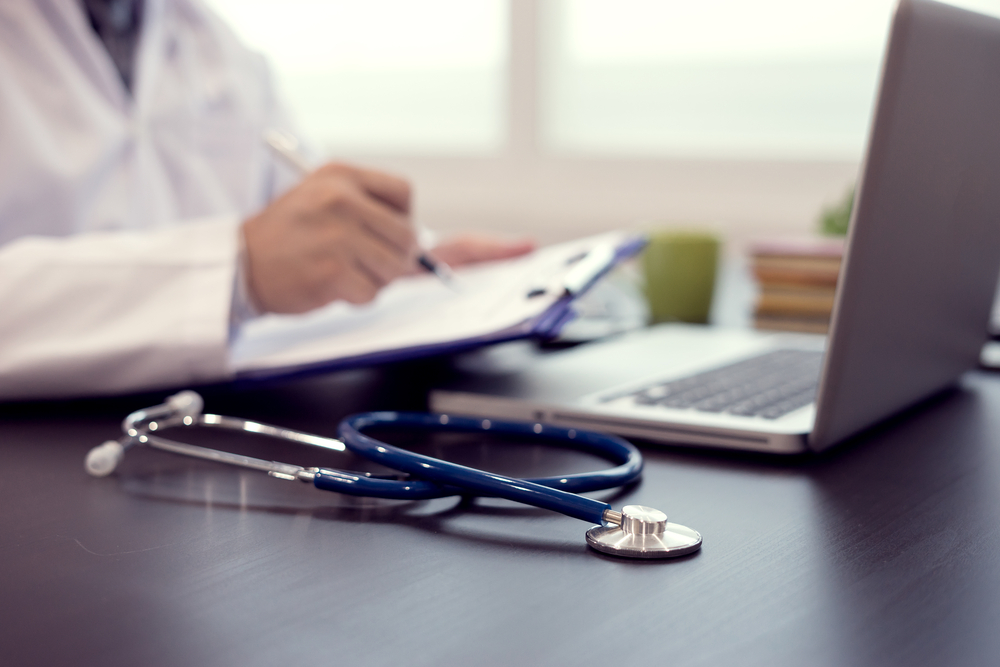 Sudoscan, a device that evaluates sweat gland function, may help physicians improve the diagnosis of familial amyloid polyneuropathy — distinguishing these patients from those with chronic inflammatory demyelinating polyneuropathy, a study says.
The study, "Quantitative sudomotor test helps differentiate Transthyretin familial amyloid polyneuropathy from Chronic Inflammatory Demyelinating Polyneuropathy," was published in the journal Clinical Neurophysiology.
Familial amyloid polyneuropathy (FAP), also known as hereditary transthyretin amyloidosis, is a rare progressive disease caused by genetic mutations in the TTR gene. These alterations result in deposits (amyloid fibrils) made of a mutated version of the transthyretin protein in nerves and different organs.
The disease can damage peripheral nerves that control movement and sensation in the limbs, leading to loss of sensation, thermal sensibility, tingling, and pain in the extremities. Due to symptom similarity, FAP is sometimes misdiagnosed as chronic inflammatory demyelinating polyneuropathy (CIDP), another disorder that can cause nerve damage.
"As specific treatments are now available for TTR-FAP and CIDP and appear to be more efficient when administered early in both disorders, it seems important to rapidly differentiate between these two diseases using optimal diagnostic tests," the researchers wrote.
Sudoscan, developed by Impeto Medical, can be used to evaluate sudomotor (sweat gland) function, based on electrochemical skin conductance (ESC) — a measure of skin electrical conductivity that is proportional to the amount of chloride ions released by sweat glands in response to an electrical stimulus.
A previous study showed that Sudoscan could be used to distinguish FAP patients carrying the Val30Met mutation — the most common TTR gene mutation associated with FAP — from those still asymptomatic, as well as from healthy individuals.
To assess if Sudoscan could also be used to differentiate people with FAP from those with CIDP, investigators at Aix-Marseille University, in France, used the device to measure ESC in the hands and feet of 38 patients with FAP and 26 with CIDP.
Findings revealed that compared to those with CIDP, participants with FAP had significantly lower values of ESC in both hands (45 versus 72 microSiemens [µS] for those with CIDP) and feet (35 versus 77 µS).
Further analyses revealed that at an optimal cut-off value of 64 µS, ESC of the feet could distinguish patients with FAP from those with CIDP with a sensitivity of 89% and a specificity of 96%.
In the hands, a cut-off value of 60 µS showed a sensitivity of 65% and a specificity of 96% for this purpose.
A cut-off is a defined value that sets the threshold between two different conditions. Sensitivity is a test's ability to identify true positives, while specificity refers to the identification of true negatives.
According to the investigators, the test's lower sensitivity in the hands is not surprising, as ESC values in FAP "are expected to be higher in the hands than in the feet, making the difference with CIDP patients less obvious for the upper limbs."
"Overall, the results of this simple neurophysiological test of sudomotor function show good diagnostic accuracy … in TTR-FAP subjects and help differentiate between CIDP and TTR-FAP," the researchers wrote.