UC San Diego Health 1st in US to Offer Amvuttra for FAP
Therapy given fast-track designation in US in 2020, orphan drug status in 2018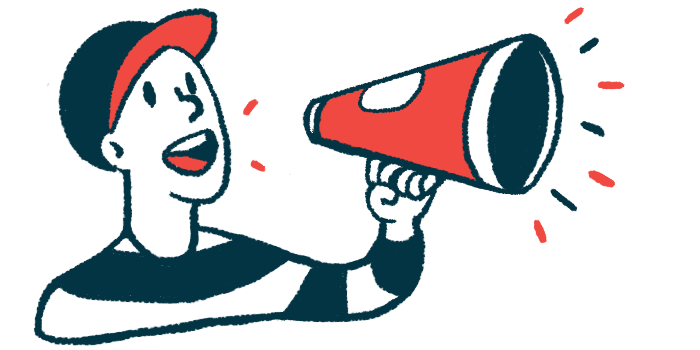 The newly approved familial amyloid polyneuropathy (FAP) treatment Amvuttra (vutrisiran) is being offered at UC San Diego Health to help mitigate symptoms resulting from the nerve damage that marks the progressive disorder.
According to UC San Diego Health, it's the nation's first health system to offer the treatment to ease the effects of neuropathy, which can include numbness, tingling, or a pins-and-needles sensation in the feet and hands.
The health system began providing the therapy in July, a month after the U.S. Food and Drug Administration (FDA) approved it for adults with FAP, also known as hereditary transthyretin-mediated (hATTR) amyloidosis with polyneuropathy.
Amvuttra, which is marketed by Alnylam Pharmaceuticals, is injected under the skin every three months by a healthcare professional. It's been shown in clinical trials to ease disability and improve quality of life, nutritional status, and heart function. Studies are ongoing.
Healthcare professionals at UC San Diego Health, which employs a comprehensive approach to treating amyloidosis, pushed to obtain the treatment. Amvuttra received fast-track designation in the U.S. in 2020 and orphan drug designation to treat FAP in the U.S. and Europe in 2018.
The disease often affects multiple systems in the body.
"We all felt a sense of urgency — this is such an impactful therapy in improving the quality of our patients' lives," Marcus Urey, MD, a cardiologist at UC San Diego Health, said in a press release. "We are dedicated to providing novel treatment options and technologies when addressing amyloidosis to ensure our patients have the best options available."
FAP is caused by mutations in the TTR gene that ultimately lead to an abnormal form of transthyretin being produced that tends to form clumps, called amyloid fibrils, that accumulate in the body's tissues, especially the nerves and heart.
To make transthyretin, TTR's genetic code first produces a molecule called messenger RNA (mRNA). Amvuttra is designed to bind to TTR mRNA, initiating a process that promotes mRNA destruction. Without a functional mRNA template, the protein's production is impeded. This is expected to help ease symptoms and slow disease progression.
"This medication fits under a class of drugs called 'silencers,' which decrease production of the protein that creates amyloid," Urey, also an assistant professor of medicine at UC San Diego School of Medicine, said. "After receiving the medication in clinical trials, polyneuropathy, or pain caused by amyloidosis progressed much slower and symptoms improved in some patients."
Nancy Kim, diagnosed with FAP in 2018, is said to be the nation's first patient to be treated with Amvuttra. She said the therapy has helped her.
"I long suspected I had the condition given my family history, but it was different to get an official diagnosis," Kim said. She has seven family members, including her father, who have lived with the disease.
"My symptoms included numbness and tingling in my feet, heart palpitations and dizziness, and what felt like severe carpal tunnel syndrome in my right wrist, which would go up to my shoulder. This has all subsided since treatment," she said.
Six of Kim's family members have passed away from FAP complications. However, Kim hopes her father, who recently underwent heart transplant surgery, will be able to receive Amvuttra soon.
"At times, having an incurable disease can feel overwhelming, especially because there really aren't many treatment options for amyloidosis available," she said. "Advancements like this reassure me and give me hope.
"Now, I have the option of planning my life, even if it's three months at a time. It's a new chapter, a new beginning," Kim said.