Agency Recommends England's NHS Cover Amvuttra for Treating FAP
Medication was approved to treat FAP in Europe and the US last year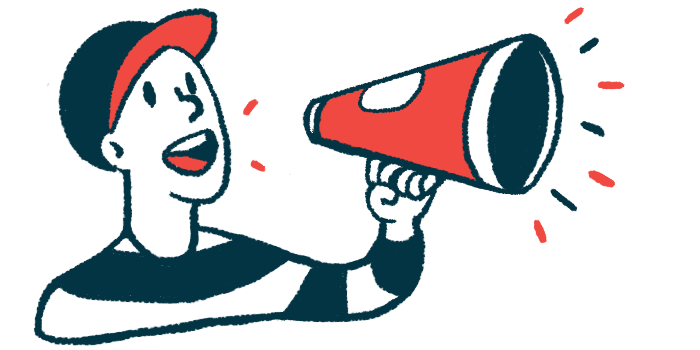 England's National Institute for Health and Care Excellence (NICE) has issued a draft guidance recommending Amvuttra (vutrisiran) be available through the country's National Health Service (NHS) for treating familial amyloid polyneuropathy (FAP).
Amvuttra is one of the first rare disease treatments to get the green light from NICE following a pilot review process that's intended to make promising medications available more quickly, according to the therapy's developer, Alnylam Pharmaceuticals.
"We are delighted that NICE recognized the potential of [Amvuttra] and that it will now become one of the first rare disease treatments to become available to patients as a result of this accelerated scheme," said Philip Davey, country manager of Alnylam, U.K. and Ireland, in a press release. "Throughout the process, we have collaborated closely with NICE to be able to bring this treatment to eligible patients within a much shorter timeframe. Our hope is that it will offer benefits both for patients suffering from this [devastating] condition, and for healthcare professionals who provide them with vital care."
FAP, also known as hereditary transthyretin (ATTR) amyloidosis with polyneuropathy, is caused by mutations in the gene that provides instructions for making a protein called transthyretin. As a result, an abnormal form of the protein is made that tends to form toxic clumps in tissues, leading to disease symptoms.
Amvuttra works to cut transthyretin production
Amvuttra is designed to reduce transthyretin production by targeting its messenger RNA, an intermediate molecule produced when a gene is "read" to make the protein in cells. It works through basically the same mechanism as Onpattro (patisiran), a previously approved FAP treatment also developed by Alnylam.
Compared with Onpattro, Amvuttra is designed to have a long-lasting effect. Whereas Onpattro is given via infusion into the bloodstream every three weeks, Amvuttra is administered by subcutaneous (under the skin) injection every three months.
"This medicine targets the production of amyloid at the source — an approach that we already know can be highly effective at slowing down the symptoms of this condition," said Julian Gillmore, consultant at the UCL National Amyloidosis Centre at the Royal Free Hospital in London. "Now, we have the ability to do this with an injection that can be given every few months — rather than every other week."
Amvuttra was approved to treat FAP last year in Europe and the U.S. The approvals were supported by data from the Phase 3 HELIOS-A trial (NCT03759379) that showed the treatment could ease polyneuropathy symptoms and improve life quality in people with FAP.
"Evidence from a clinical trial and an indirect comparison shows that [Amvuttra] works as well as [Onpattro]," NICE's draft guidance states.
In addition to considering clinical effectiveness, the guidance included economic models that compared the cost to NHS for covering the treatment compared to Onpattro, the current standard of care. Models suggested Amvuttra would likely cost less than Onpattro, in large part due to its less frequent and simpler administration.
Considering the evidence of efficacy and cost-effectiveness, the guidance recommends including Amvuttra in NHS coverage.
"Over the last few years, the amyloidosis community has been very fortunate to have seen the introduction of new medicines funded by the NHS that have greatly improved the future for patients with this debilitating disease. This latest approval has the potential to be a turning point for patients, resulting in fewer treatments and much less time in hospital, leaving more of their time to spend doing what matters most to them," said Vince Nicholas, trustee at the UK ATTR Amyloidosis Patients' Association.
The draft guidance will be implemented in NHS England in about a month. It's also expected to be implemented in Wales in the coming months.