#AANAM – Analysis Estimates 2,700 ATTRv Amyloidosis Patients in US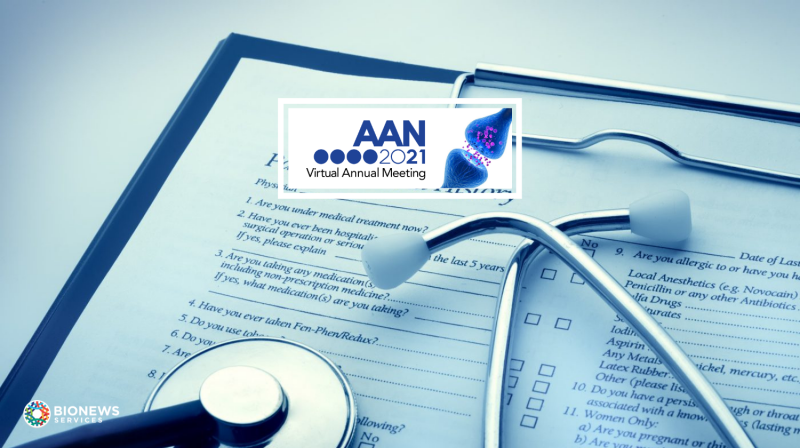 Editor's note: The FAP News Today team provided in-depth coverage of the 2021 Virtual AAN Annual Meeting, April 17–22. Go here to read the latest stories from the conference.
There are roughly 2,700 people in the U.S. with hereditary transthyretin (ATTRv) amyloidosis, a group of rare disorders that also includes familial amyloid polyneuropathy (FAP), a new analysis estimates.
Findings from this analysis were featured in a poster, "Use of Commercial Claims Data to Estimate Hereditary Transthyretin-Mediated Amyloidosis Prevalence and Incidence in the US," presented at the American Academy of Neurology (AAN) 2021 Virtual Annual Meeting, recently held online.
ATTRv amyloidosis is a disease caused by a mutant form of the protein transthyretin, which forms abnormal deposits in the body that disrupt organ function. FAP is a specific type of ATTRv amyloidosis mainly characterized by nerve damage.
It is unclear how many people in the U.S. have ATTRv amyloidosis. Prior estimates have put the number at or below 6,400 people, but these estimates are based on small sample sizes and old data.
In the new analysis, researchers at Akcea Therapeutics and other institutions analyzed 2018 data from a commercial insurance database, as well as Medicare databases, to get a better estimate of ATTRv amyloidosis prevalence in the U.S. Prevalence is defined by the National Institutes of Health as the proportion of a population who have a specific characteristic in a given time period.
By identifying individuals with insurance claims indicative of an ATTRv amyloidosis diagnosis, researchers calculated the incidence of the disease, that is, the approximate number of people with ATTRv amyloidosis among the entire population.
They estimated that in 2018, ATTRv amyloidosis had a prevalence of 8.22 cases per million people in the U.S. Since the U.S. population is about 330 million people, that works out to about 2,700 people with ATTRv amyloidosis currently living in the country.
The prevalence of the disease increased with older age, ranging from 0.82 per million in individuals ages 18–34, to 42.18 per million in individuals ages 65 and older. ATTRv amyloidosis also was  more common in males than females (9.95 vs. 6.64 estimated cases per million people).
Additional analyses that calculated the disease's incidence in person-years — in other words, the odds of a person being diagnosed with ATTRv amyloidosis over the course of their lifetime — found generally comparable results.
Investigators noted that using insurance data for this kind of analysis has inherent limitations. For example, it relies on the assumption that individuals are accurately diagnosed, with their diseases appropriately coded in the insurance data.
Nevertheless, they noted that this study allowed them to develop "a commercial claims-based algorithm to estimate prevalence and incidence of ATTRv in the U.S.," adding that "this algorithm may improve understanding of ATTRv epidemiology [distribution]." Of note, the Centers for Disease Control and Prevention define epidemiology as the method used to find the causes of health outcomes and diseases in populations.