Vyndaqel Remains Safe After 3 Years of Treatment, Analysis Shows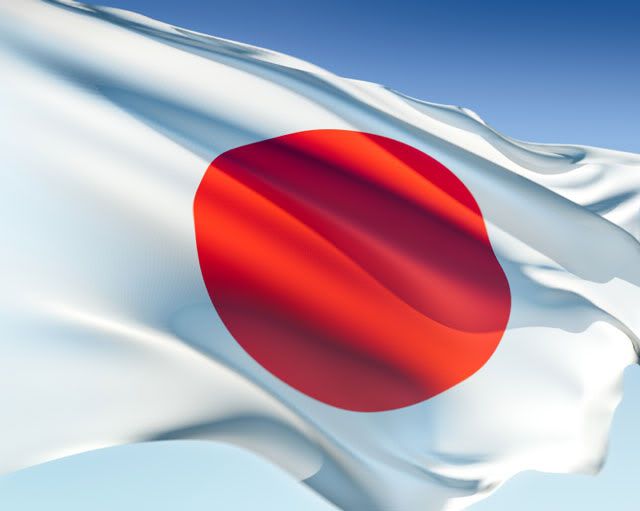 Vyndaqel (tafamidis meglumine) remains safe after more than three years of treatment in patients with familial amyloid polyneuropathy (FAP), with no new safety concerns raised, according to an early analysis of a clinical trial in Japan.
The study, "Characteristics of Patients with Hereditary Transthyretin Amyloidosis and an Evaluation of the Safety of Tafamidis Meglumine in Japan: An Interim Analysis of an All-case Postmarketing Surveillance," was published in the journal Clinical Therapeutics.
FAP, also known as hereditary transthyretin amyloidosis, is caused by mutations in the TTR gene, which contains instructions for the production of a protein called transthyretin (TTR) that transports vitamin A (retinol) and a hormone called thyroxine throughout the body.
The mutations lead to the production of abnormal TTR, which fails to "fold" into its normal structure. Instead, it forms aggregates or clumps — technically called amyloid fibrils — that accumulate and damage tissues and organs.
Vyndaqel, developed by Pfizer, works by stabilizing the altered TTR to halt the formation of disease-causing protein clumps. The therapy has been approved in Japan, where FAP has a high prevalence in certain regions, to slow the neurological impairments caused by the disease. In the U.S., Vyndaqel is approved to treat cardiomyopathy (heart disease) in adults with wild-type or hereditary TTR cardiac amyloidosis. Amyloidoses are a family of diseases caused by misfolded and/or misassembled proteins.
As part of an ongoing post-marketing surveillance study (NCT02146378), sponsored by Pfizer, researchers now are assessing the long-term safety and effectiveness of Vyndaqel.
A total of 266 of the 390 registered patients completed the study as of the May 15, 2018 cut-off date. Data were available for 219 Japanese patients (65.3% men), who had a mean age of 59.7.
Most individuals (57.5%) had a family history of FAP and 68% originated from non-endemic areas of FAP in Japan, where the disease is not prevalent. Among the participants, the disease lasted approximately 5.8 years, but 14.6% of the patients had the disease for at least 10 years at the study's start.
According to the Karnofsky Performance Status, which classifies patients by impairments in function, 20 participants (9.1%) were unable to take care of themselves, with scores from 10 to 40. The scoring on the Karnofsky scale ranges from zero to 100, with lower scores meaning greater impairments.
On the PND scoring system, another method used to classify FAP progression, 32 patients (14.6%) were at stage 4, the most advanced stage of the disease. Each of these individuals required the use of a wheelchair.
Liver transplants had been performed in 21 participants (9.6%) and the Val30Met mutation in the TTR gene was found in 65% of the patients 128) who underwent genetic testing. Notably, this is the most common mutation in people with FAP.
Of the 219 patients included in the analysis, 75 (34.2%) received treatment with Vyndaqel for more than 156 weeks, or three years. The mean treatment duration was 95.5 weeks (around 22 months or just shy of two years).
A total of 94 patients (42.9%) discontinued treatment with Vyndaqel. The most common reasons for discontinuation were hospital transfers (44 patients) and adverse events (25 people).
In all, 35 adverse reactions were seen in 25 patients (11.4%). The most frequent included diarrhea in three patients and blood in urine, or hematuria, detected in two participants. Serious reactions, including pneumonia, bacteria in the blood, malignant melanoma, pancreatic cancer, hematuria, and hereditary neuropathic amyloidosis were seen in five patients (2.3%).
Specifically, hereditary neuropathic amyloidosis was seen 13 days after completing treatment, and was defined as an exacerbation of FAP.
No adverse events led to death. Two adverse events were linked to abnormal changes in the liver, but these were considered "nonserious" by the trial investigators. In addition, 23 unexpected side effects were reported, but none in two or more participants.
At the start of the study (baseline), 23 patients (10.5%) had cardiac disorders, most commonly cardiac failure (18 patients), followed by cardiac amyloidosis, in five participants. After nearly 3.5 years of treatment with Vyndaqel, cardiac failure was reported in six of 77 patients (7.8%).
As for cardiac disorders newly reported after the start of Vyndaqel, the most common were cardiac failure (10 patients, 4.6%) and atrial fibrillation or an irregular and often rapid heartbeat, in two participants.
Eye disorders reported during the study included vitreous opacities, or eye floaters in the field of vision, eyesight impairment, and glaucoma.
Renal impairment, urinary retention, and dysuria — pain or discomfort when urinating — were each seen in at least two participants. Renal impairment affected 1.7% of patients at the end of treatment, with urinary retention occurring in 0.6% of patients, and dysuria in 1.7%.
Factors at the study's start that influenced the prevalence of adverse treatment reactions included area of origin within Japan, the patients' ability to walk, and concurrent therapy use.
In contrast, age at disease onset, mutations affecting the TTR gene, and family history had no influence on the risk for adverse effects to Vyndaqel.
Overall, the "safety profile of tafamidis [Vyndaqel] was largely consistent with that obtained from previous research, and no new safety concerns have been identified to date," the researchers wrote.
"We will continue to assess the safety and effectiveness of tafamidis throughout the study," they concluded.