Long-term Efficacy of Vyndaqel in FAP Patients with Val30Met Mutations Supported in Study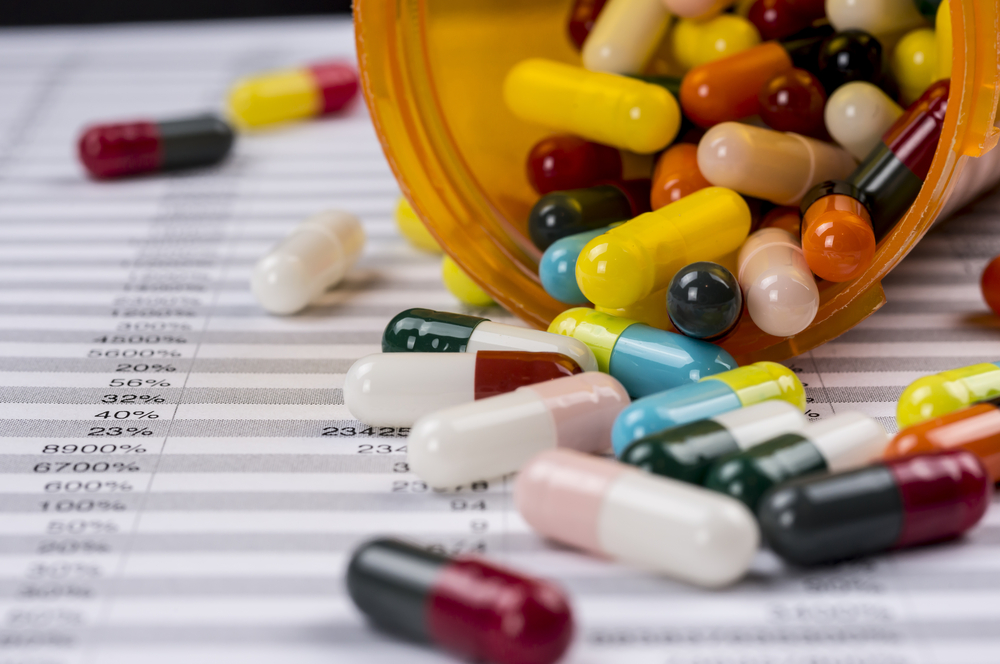 Therapy with Vyndaqel (tafamidis) nearly stops or slows the progression of familial amyloid polyneuropathy (FAP) in most patients with Val30Met mutations at the transthyretin (TTR) gene, a long-term follow-up of treated patients has found.
Moreover, female patients, those with early-stage disease, and patients with higher levels of TTR are more likely to become complete or partial responders to Vyndaqel. The medicine is approved in Europe but still under investigation in the U.S.
The study "Predictive model of response to tafamidis in hereditary ATTR polyneuropathy" was published in the journal JCI Insight.
FAP is a type of hereditary transthyretin amyloidosis (hATTR) marked by progressive peripheral and autonomic neuropathy — with damage to sensory, motor, and autonomic nerves that control involuntary bodily functions — and variable involvement of other organs.
Vyndaqel is an investigational treatment being developed by Pfizer for FAP. It has been approved as an oral treatment for adults with FAP in Europe since 2011. (The U.S. Food and Drug Administration approved the oral treatment in May, but only for adults with heart disease or cardiomyopathy caused by transthyretin-mediated amyloidosis [ATTR-CM].)
Vyndaqel acts as a stabilizer of transthyretin (TTR), the protein defective in FAP, preventing it from breaking down as easily and halting the excess buildup of amyloid deposits in tissues, the root cause of FAP symptoms.
Several open-label studies provided evidence that Vyndaqel halts or slows FAP progression, whereas others suggest the medicine is less effective in later-stage patients.
To assess its long-term effectiveness, a team led by scientists at The Scripps Research Institute in California and Centro Hospitalar do Porto, in Portugal, examined a group of 210 patients on treatment with Vyndaqel, recruited in northern Portugal — a region with the highest number of FAP cases due to TTRVal30Met mutations worldwide. Oral therapy with Vyndaqel is the standard of care for patients in Portugal.
Patients were followed for a period of 18 to 66 months, after which they were classified by a FAP clinical expert as responders, partial responders, or nonresponders based on individual medical records that included neurology, cardiology, nephrology (kidney-related), and neurological and quality of life evaluations.
Researchers used this information to explore baseline demographic and clinical features, as well as blood biomarkers that could predict response to Vyndaqel. They also constructed a predictive model based on this data.
At follow-up, at least one-third of the patients (34%) taking Vyndaqel reached a nearly complete arrest of disease progression — being classified as responders. Another 36% had a partial-to-complete remission in some disease manifestations but not all, and were classified as partial responders.
This latter group includes those whose autonomic nervous system symptoms improved dramatically while their sensory or motor neuropathy progressed, or patients who progressed more slowly overall compared with what is known of the disease's natural course.
The remaining 30% were nonresponders, in whom FAP continued to progress as if without any therapy.
Studies on potential outcome predictors showed that disease severity, sex, and TTR concentration before treatment (baseline) were the most relevant predictors of response to Vyndaqel.
Women, early-stage patients, and those who had higher levels of native TTR at baseline were more likely to respond positively to Vyndaqel.
Based on these findings, researchers recommend that "[f]uture studies of disease-specific and response-to-therapy biomarkers should take sex in consideration," adding that a better understanding of early and late disease events, as well as the role of neuroinflammation "is essential, as it may lead to complementary treatment approaches."
They also observed that higher plasma concentrations of Vyndaqel — and consequently the extent of TTR stabilization — after 12 months of therapy is associated with a better response in men.
"This finding raises the possibility that some FAP patients might benefit from a higher dose of tafamidis [Vyndaqel], and this should be further investigated," the team wrote. They also emphasized that this results highlight the need for early diagnostic biomarkers to allow early initiation of therapy.
With the collected data, researchers built a predictive model of response to Vyndaqel, "which can potentially be used in the clinical setting to help clinicians and patients predict response, and eventually to prioritize therapy," they wrote. However, the scientists noted that more tests are need to validate this tool before it can be applied to patients.
These findings support amyloid research theories that protein misshaping and aggregation is linked to tissue degeneration by showing that pharmacologically impeding TTR aggregation (by promoting its stabilization) is able to halt or slow neuropathy progression.