Sudoscan, Test of Sweat Gland Function, Reliable in Assessing Peripheral Neuropathies, Study Reports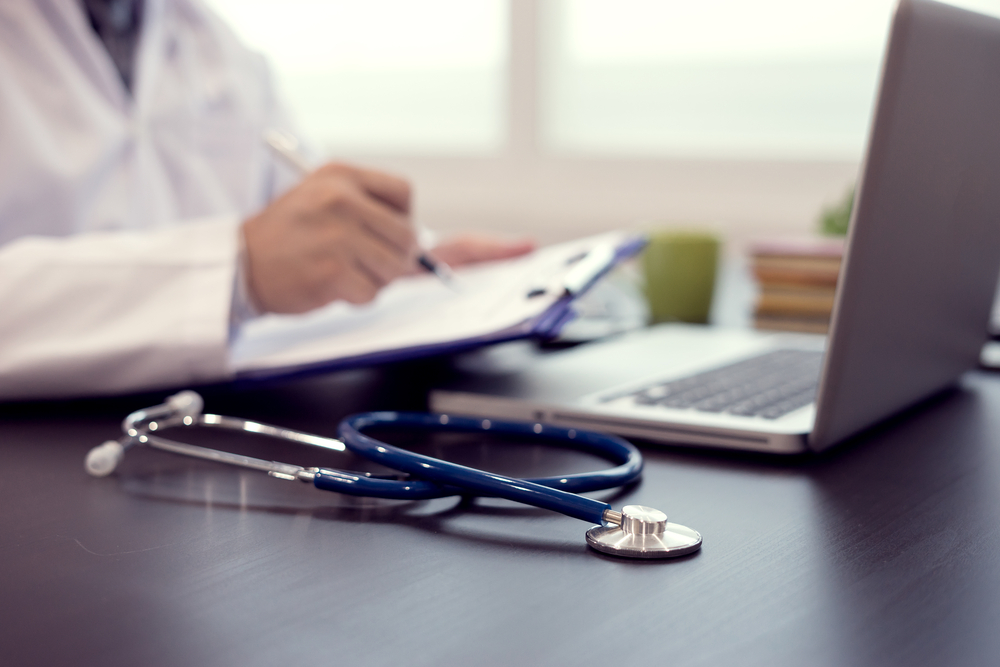 Evaluating the activity of sweat glands provides valuable information to assess peripheral nerve cell damage and help diagnose nerve diseases known as peripheral neuropathies, which includes familial amyloid polyneuropathy (FAP), a study reports.
In particular, in comparing different approaches, researchers found that Impeto Medical's noninvasive device Sudoscan appeared to be the most accurate and reliable for this purpose.
Several different tools and methods are available to physicians to evaluate damage to peripheral nerves, as well as to quantify the impaired response of the autonomic nervous system, which is the part of the nervous system responsible for unconscious bodily functions such as breathing and heartbeat. Dysfunction of this system is known as dysautonomia.
In the study, "How to explore automic dysfunction on clinical practice?" researchers assessed some of these validated clinical scales to determine which one best evaluated dysautonomia in the context of peripheral neuropathies.
Findings were discussed at the 3rd Clinical Neurophysiology Meeting of the Sociétè de Neurophysiologie Clinique de Langue Française held recently in Lille, France. The abstract of the study was published in the journal Neurophysiologie Clinique.
One strategy to evaluate dysautonomia is by assessing the function of sweat glands, or sudomotor function.
The activity of sweat glands is controlled by the autonomic nervous system through small nerve fibers. The degeneration of these nerve cells leads to reduced sweat gland innervation, which impairs sudomotor function.
Some of the common neurophysiological tests used to measure sudomotor function are sympathetic skin reflex recording (SSR), quantitative sudomotor axon reflex testing (QSART), electrochemical skin conductance measurement (ESC) by Sudoscan, and the Neuropad colorimetric test.
When the researchers compared each of these methods, they found that both Neuropad and Sudoscan could detect early markers of nerve damage associated with familial amyloid polyneuropathy (FAP) and diabetic polyneuropathy.
The Neuropad test was found to be more useful as a screening tool, requiring confirmation by ESC measurement, making Sudoscan more convenient for follow-up assessments.
SSR was found to be the least reliable measure for the detection of sudomotor dysfunction. In contrast, QSART proved to have some sensitivity, but low reliability.
The team also reviewed methods used to measure vasomotor (contraction or dilation of blood vessels) function, which is also controlled by the autonomic nervous system. These include the stimulated skin wrinkling (SSW) test, laser Doppler flowmetry (LDF), and laser Doppler imaging (LDI-flare), all noninvasive methods that evaluate blood vessel contractibility and blood flow.
While the SSW test appeared to provide valuable information when applied to the fingers, this was not replicated with the toes. In contrast, the LDF and LDI-flare tests were found to be sensitive in assessing vasomotor function impairment in various clinical contexts, such as Parkinson's disease and diabetes. However, they lack standardization and had poor test-retest reliability.
Based on these results, the researchers concluded that "sudomotor tests and notably ESC measurement by Sudoscan appear to be relevant to assess distal autonomic dysfunction in the context of peripheral neuropathy."
In contrast, "the reliability of vasomotor tests should still be improved," they said.